Bedrock Users
If you are a bedrock user purchasing any package, ensure to add a ' * ' before your username. Example - If my username is JohnOCon, when asked for a username I enter *JohnOCon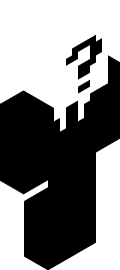 Top Donator
Your name and skin can be here!
Recent Payments
The_AussieGamer
Server Status
play.mountainmc.net
0 / 1000
MountainMC
Welcome to the MountainMC Store!
Here you can purchase ranks, crate keys, and other in-game perks! Ensure your inventory is free to obtain items.
Note to users
Please ensure your username is correct before purchasing, and if purchasing under a Bedrock username, check the sidebar to ensure you're entering your username correctly!
If you're under 18, please get permission from a parent/legal guardian before making any purchases.
Please wait up to 1 hour (60 minutes) after purchase to receive your items, if they still haven't arrived contact our support team.

Help and Support
If there are any unauthorized purchases using your details, contact our team and we'll get it looked into as soon as possible.

MountainMC is not in any way affiliated with Minecraft, Mojang AB and/or Microsoft Corporation. Minecraft is © and trademark Mojang AB 2009-2022.